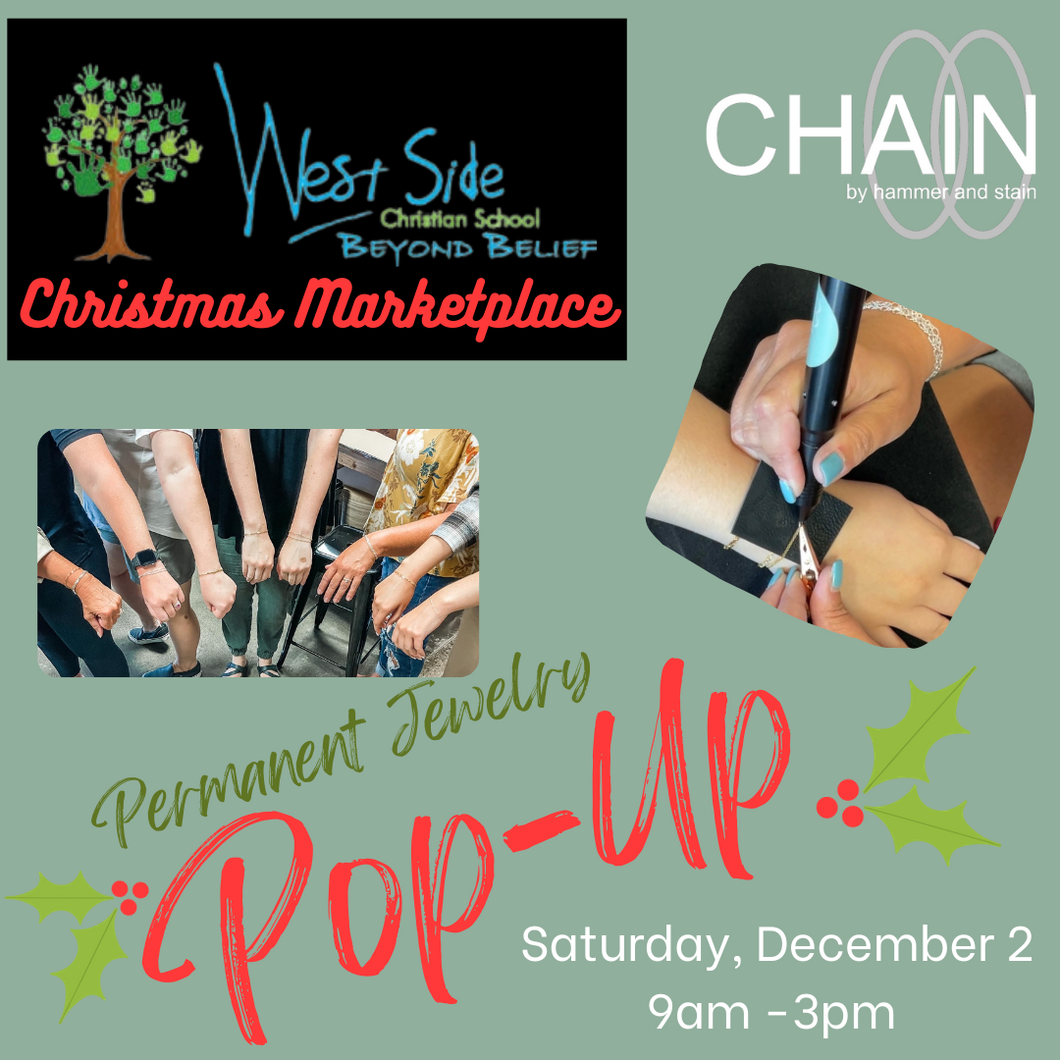 12/02/23 (9:00am - 3:00pm) - CHAIN Pop-Up at West Side Christian School Marketplace
Hammer & Stain West Michigan
Join us at the West Side Christian School Christmas Marketplace to get your permanent jewelry! 
You can reserve a timeslot below or just stop by our booth for walk-up times.
If you'd like a specific initial charm or birthstone charm, be sure to message us to order by November 20.
The timeslot you select is good for you +1 to come select your chain, be custom fitted, and have your jewelry quickly welded on with a quick zap!  
For more information including FAQs and pricing, check out our Instagram (@CHAINbyhammerandstain) or Facebook.
If you must cancel, please do so at least 48 hours in advance.
Terms
Once your order has been submitted we are immediately beginning the preparation process of your unique order. If you would like to cancel your reservation, you must give a minimum of 48 hour notice. With a 48 hour notice, you can select to have your project made into a take-home kit (may have additional fee) or be given a refund in the form of a studio credit (less a 30% restocking fee). Credit must be used within 60 calendar days from date of issue. Same day cancellations or no-shows will NOT be eligible for a kit or refund credit. Cancellations will be processed on the day we receive your cancellation request. It may take up to 2 weeks for the refunded credit amount to be awarded. Hammer & Stain reserves the right to make any amendments to this policy at any time. Notification of any changes will be published on this page. If you have any inquiries regarding cancellations or any of our other policies please contact us.